Natalie Le Cavalier
Project Lawyer
((450) 434.4533

(450) 434.4513
Natalie Le Cavalier provides

as a project lawyer in-house legal services

. She has extensive experience in legal risk management, standardization of legal processes, development of business policies, statutory compliance, acquisitions, IP and negotiation, acquired namely at GE Canada Equipment Financing. She speaks English and French fluently.
EXPERTISE
Commercial Law

Financing, leasing, mortgage loans and securitizations, both domestic and cross-border

Secured transactions under Personal Property Security Acts (PPSA) of Canada and the Civil Code of Quebec

Acquisitions

Restructuring and insolvency
Print Natalie Le Cavalier profile (.pdf)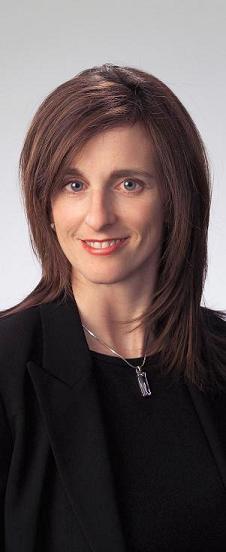 Just like In-House Counsel...
...To relieved workload increase
...For temporary replacement
...To complete key projects
...To evaluate your needs
EXPERIENCE
From 1997 to 2004, she was in-house counsel for GE Canada Equipment Financing, working closely with the General Counsel. She managed legal risk for this General Electric subsidiary which was ranked the world's most admired corporation by Fortune magazine and has one of the world's largest legal department. Some of her accomplishments:
Took over the interim management of the legal department for several months in 2003 and in 2004
Advised on eight portfolio acquisitions worth over $10 millions, including two worth over $100 millions each
Collaborated on several portfolio securitizations and syndications worth over $100 millions each
Completed a large document and security interest registration procedures review, eliminating errors and substantially reducing funding time (for the financing of equipment, franchise, real estate and aircraft)
Designed an internet platform to facilitate document management
Managed the legal aspects of a major corporate restructuring
Created a statutory compliance program across Canada
Managed litigation
Supervised lawyers and law students
From 1988 to 1997, she had a stimulating career in private practice with two large law firms (Bélanger, Sauvé and Coudert Brothers) in insolvency, financing and commercial litigation.
ACKNOWLEDGMENTS
- Recognition for due-diligence and conversion of ABN-Amro portfolio acquisition (2002)
- World First-Place Design for Six Sigma Quality project granted by General Electric for a document generating system (1999)
- Quality Excellence Prize for a detailled policy on security interests in Canada (1998)
EDUCATION
- Called to the Quebec Bar, 1989
- U
niversity of Montreal: B.A. of Civil law, 1988
- C
ertified in process improvement: Six Sigma Quality Training, Green Belt, GE Capital, 2001 and 2003
LECTURES
- The reduction of spending on legal fees,
Canadian Corporate Counsel Association (02-2005)
-
Maximize relations with outside counsel and minimize costs,
Canadian Institute,
In-house Counsel Conference (02-2004)
-
Bankruptcy and Insolvency Act,
Young Bar Association of Montreal (1997)
-
Training provided at GE Canada, MBA UQAM, Groupe Desjardins and Samson, Bélair
PROFESSIONNAL ACTIVITIES
-
Member, Executive Committee of the Canadian Corporate Counsel Association (CCCA) of the Canadian Bar Association (2001 to date)
-
Member, Lawyers Committee of the Canadian Financing and Leasing Association (CFLA) (1999 to date)
- Member, Executive Committee of the Public Administration and In-house Corporate Counsel Association of the Quebec Bar (2000-2003)
- Member, Board of Directors of the Montreal Young Bar Association (1994-1997)
Print Natalie Le Cavalier profile (.pdf)